ORIGINAL OPEN-EDITION ARTWORK
Includes frame & hardware.
NO HIDDEN COSTS–GUARANTEED.
[ Learn More » ]
Unlike most stores, we don't charge extra for professional framing and hardware. Our price includes everything you need: your original signed & numbered artwork, a beautiful, professionally-made frame, and simple-to-use hardware for hassle-free installation.
---

Hand-crafted
& ONE-OF-A-KIND


Lone Peak towers majestically over the quintessential ski town of Big Sky, Montana. In this Muse Series design, Lone Peak's iconic contour is paired with a dramatic Montana sky and metallic copper leaf accent.
Hand-crafted using translucent pigments and genuine white oak, this artwork is made via our exclusive lignegraph™ process, resulting in a one-of-a-kind statement piece you won't find anywhere else.
Elevate the style of your home and celebrate life well-lived with this skillfully crafted piece by Mountain Town Art™

LONE PEAK | BIG SKY, MONTANA

LONE PEAK | BIG SKY, MONTANA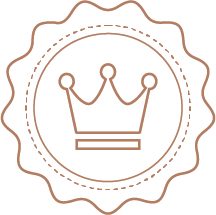 We use genuine white oak, selected for its characteristically beautiful patterns and deep wood grains.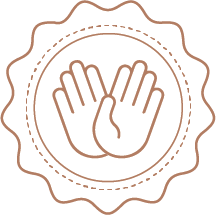 One of a kind, one at a time. Your artwork is skillfully crafted by hand via our studio-exclusive lignegraph™ process.
Your art comes with a professionally made frame and simple-to-use hardware for hassle-free installation.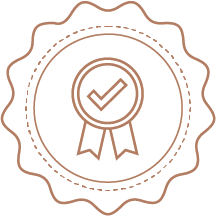 Your artwork is verified with a Certificate of Authenticity that is signed by the artist and register's your artworks unique edition number.
"Art TO A ROOM IS LIKE
PUNCTUATION TO A SENTENCE;
it is that all-important ingredient and without it a space lacks the layers and attitude that a significant piece can bring."
-TARA BERNERD

UK Interior Designer, Architectural Digest interview

YOU DESERVE A HOME THAT BRINGS YOU daily inspiration;
A HOME THAT EMBODIES THE ADVENTURE AND BEAUTY OF YOUR MOUNTAIN TOWN LIFE. BECAUSE LIFE IN THE MOUNTAINS IS LIFE WELL-LIVED; AND YOU DESERVE A HOME THAT WILL BE IT'S DAILY CELEBRATION.

Quickly made, mass-produced products are convenient to buy and available everywhere.
Your choice to purchase from Mountain Town Art™ helps our small, woman-owned business compete against the industry norm of "quicker & cheaper" and instead lead with originality & quality. We strive to bring you the most unique, one-of-a-kind mountain art we can create, so that your home can have the elevated artisan aesthetic you're looking for.
We are so grateful for your support of small business; thank you for your patronage!
One of our favorite things about owning a business is being able to give back to the organizations that do so much for our community. We are proud to support these amazing non-profits and the work they do.