BUY-ONE, GIFT-ONE (on us.)

BUY-ONE, GIFT-ONE
(on us.)

WE WANT TO HELP SPREAD INSPIRATION & HOPE.
WE WANT TO HELP SPREAD
INSPIRATION & HOPE.
When you purchase artwork from Mountain Town Art™, we'll gift an additional artwork to an essential front line worker of your choice.
Because the promise of relief & restored beauty helps keep us going in times of hardship. And when we support each other, we create the strength we need to overcome our obstacles. Keep climbing friends. We're going to make it—together.

Instructions  FOR BUY-ONE, GIFT-ONE:
CHOOSE YOUR NEW MOUNTAIN ART.
Shop for your artwork, add to cart and continue to the shopping cart page.
TELL US ABOUT WHO YOU'RE GIFTING TO & WHICH ARTWORK YOU'D LIKE TO GIFT THEM.
On the shopping cart page, there is a space titled "Special instructions for seller" —write us a note telling us about who you're gifting to and why you want to uplift & inspire them.
Include the artwork name & size that you would like to gift them. The gifted artwork may be of equal or lesser value to your purchase.
WE CREATE & DELIVER YOUR ARTWORK.
Your artwork is crafted by hand and takes 2-3 weeks to complete. We will contact you to confirm delivery details for the gifted artwork. If you have any questions, please feel free to contact Heidi@mountaintownart.com
Thank you for supporting our small business and spreading inspiration in this time of hardship. Keep climbing, friends. We're going to make it—together.
Frequently Asked Questions
Who qualifies as an essential front line worker? »
Our government has determined certain jobs & positions as essential. We are deeply grateful for those who fall into this category and who are making daily sacrifices to keep us safe & keep us going.
We also know that there are workers who do not fall into this category, who are by all means essential. (We're looking at you Moms & Dads—taking care of those kiddos 24-7 is no easy task.)
We have opened our Buy-One, Gift-One offer to whomever is essential to you—whether it's a healthcare worker or a parent, a small shop owner or a grocery clerk—they qualify. What is important is that they are helping support their community in this time of hardship. We will not reject any Buy-One, Gift-One requests based the type of work the recipient does. We simply want to spread as much hope & inspiration as possible.
Where will the gifted art be delivered? »
After receiving your order, we will contact you regarding delivery to the gift recipient. We're happy to deliver it to you, with your artwork, or directly to the gift recipient. (free Bozeman delivery only)
What is your delivery protocol in regard to COVID-19 safety? » 
Your artwork will be dropped off at your desired location on a pre-arranged day & time. No contact necessary; we will leave the artwork at your door.
One of our favorite things about owning a business is being able to give back to the organizations that do so much for our community. We are proud to support these non-profits and the work they do.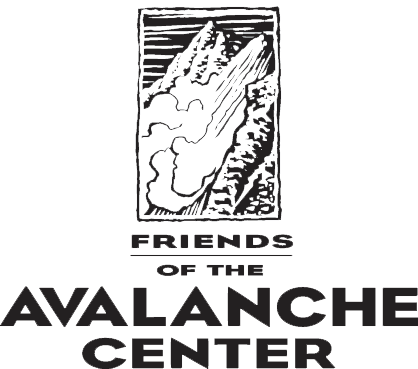 Quickly made, mass-produced products are convenient to buy and available everywhere.
Your choice to purchase from Mountain Town Art™ helps our small, woman-owned business compete against the industry norm of "quicker & cheaper" and instead lead with originality & quality. We strive to bring you the most unique, one-of-a-kind mountain art we can create, so that your home can have a unique artisan aesthetic and be a daily celebration of your life well-lived.
We are so grateful for your support of small business; thank you for your patronage!

#STANDWITHSMALL
BECOME A MOUNTAIN TOWN local.
Access locals-only design previews, special events, artist's musings & more.